The Fountain of Youth for Your Garage Door
The Fountain of Youth for Your Garage Door
The Fountain of Youth. The mystical spring thought to give everlasting life to whomever drank or bathed in it. As far as I know it's not been found yet so the search continues.
We have our own rendition of the fountain of youth but it is not some magical elixir bubbling from the ground. It's an entire team of specifically trained folks who do amazing work every day on garage doors for loads of great customers in Penobscot County and beyond.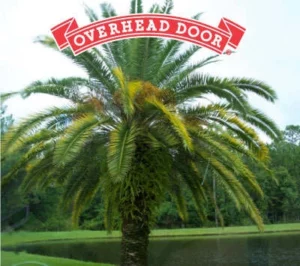 You can't drink from our fountain but it can be ordered. We call ours the Rejuvenation Service and we have assembled parts for your door that based on its age could probably use some replacing.
In previous blogs, we've talked about how long we've been in business and what our combined experience would be if we added them all up. Experience only counts when you use it to improve someone else's situation and that's what we set out to do when we built our Garage Door Rejuvenation Service.
First and foremost, we want your garage door to be safe so are techs are trained, and have the experience, to evaluate the entire door. They look at the springs, cables and pulleys. These are the main parts of your doors counterbalance system, the parts that "do the heavy lifting". From there they move to hinges, rollers, weather stripping, and anchor points. They will likely make recommendations, if a problem is noticed, on how to make your door safe and secure again.
Last, but not least, we want your door to operate as well or better than the day you had it installed. The 2 components that will make your door run and sound like it fell into the Fountain of Youth are the Rollers and Pulleys. Replacing just these two parts and allowing us to use our specific version of Garage Door Lubricant will extend the life of your garage door, and make it run splendidly. Your ears will thank you.
All it takes to get this started is a quick phone call to Overhead Door Company of Bangor ™ at 207-346-5925 OR you can contact us via the web by clicking here.
PS. For the record, Wikipedia says that Juan Ponce de Leon never looked for the Fountain of Youth. Don't be like Juan, call us today and we'll make sure your garage door is safe, secure, and running well.
Your Overhead Door of Bangor ™ Team