Build Your Own Garage Door with DoorView™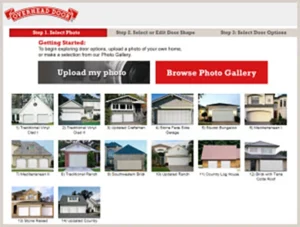 At Overhead Door ™, we understand the importance of producing a high-quality garage door that is both stylish and unique. That's why we created DoorView™.
DoorView™ is a new visualization tool that allows you to see what your home would like with a garage door from Overhead Door ™.
Get creative as you interact with this on-line tool and find a garage door that best complements the style of your home.
Start Building Your Garage Door Today!